Azim Hashim Premji was born in a Muslim family on 24 July 1945 in Mumbai, India. His father was a businessman and was known as the king of Rice Burma.
Azim Premji is the CEO of Wipro. His net worth is approx 660 crore USD. He studied from Standford University. Where he completed his bachelor of science in electrical engineering. After completing his education he married to Yasmeen. Both of them have two children Tariq and Rishad. In the IT Business, Wipro Rishad is the chief strategy officer. 
Azim Premji
bio in short.
Nationality
Indian.
Date of Birth
Age
24 July 1945
75 (as on 2020)
Height
5.2 Feet.
158 Centimeter.
1.58 Meter.
Weight
70Kg (154lbs)
Caste
Muslim.
Wife

Son

Daughter
Yasmeen

Tariq and Rishad.

dont know.
Education
bachelor of science in electrical engineering
Net worth
660 crore USD. (June 2020)
Who is the CEO of Wipro?
Azim Premji is the CEO of Wipro.
Azim Premji Career.
At Amalner, a small town in the Jalgaon district of Maharashtra, Muhammed Hasim Premji incorporated Western Indian vegetable product ltd in the year 1945.
They use to manufacture cooking oil and a laundry soap called 787.
They Manufactured oil under the brand name of sunflower vanaspati, a by-product of oil manufacture.
After his father died in the year 1966.
Premji came to his home from Standford university at that time he was just a 21 year old.
His company was called western Indian vegetable product later diversified the company in the products such as
bakery hair care soap, lighting products, baby toiletries, ethnic ingredient-based toiletries, hydraulic cylinders.
In the year 1980, he recognized the importance of the IT field, so later he changed the name to WIPRO
by manufacturing minicomputers, under the technological collaboration with an American Company Sentinel.
he entered the high technology sector.
He left his parent field soap and put his step in software to create history.
Azim Premji Awards and Achievements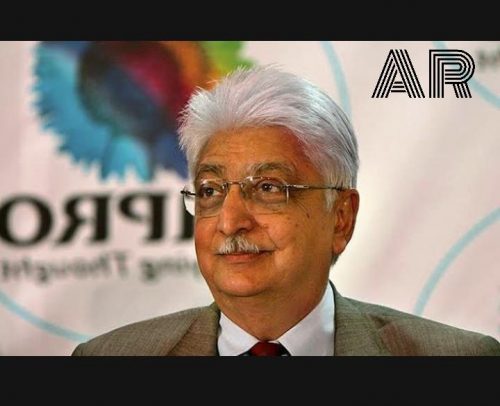 The question would come in your mind that Who is Azim Premji?
By reading his awards below you would be surprised and get the answer.
He is an entrepreneur of  India,
his company Wipro
is one of the world's fastest-growing companies.
| | Azim Premji Awards and Achievements. | |
| --- | --- | --- |
| | | |
| From. | Award and Achievements. | Year. |
| Manipal Academy of higher education. | Doctorate. | 2000 |
| Government of India | Padma Bhushan | 2005 |
| National Institute of industrial engineering | Lakshya Business Visionary | 2006 |
| Wesleyan University | Padma Vibhushan | 2009 |
| Government of India | Second-highest civilian | 2011 |
| Mysore University | Doctorate. | 2015 |
| India Today magazine | India's 50 most powerful people | 2017 |
| French Government | Highest French civilian distinction | 2018 |
| Forbes Magazine | Heroes of Philanthropy list of 30 altruists | 2019 |
| | | |
By Manipal Academy of higher education in 2000, he has conferred an honorary,
For his outstanding work in trade and commerce, the Government of India honored him with the title,
National Institute of industrial engineering in 2006  awarded him,
Lakshya Business Visionary.
For his philanthropic work, he was awarded an honorary doctorate in 2009 by
Wesleyan University in the middle town.
He has been awarded Padma Vibhushan.
In 2011, the second-highest civilian award by the Government of India.
Mysore university in 2015 conferred an honorary doctorate on him.
India Today magazine ranked him ninth in India's 50 most powerful people of 2017 list in April 2017.
He received the highest French civilian distinction by the French Government in 2018.
He was in Forbes magazine as one of the Heroes of the philanthropy list of the Asia Pacific region in December 2019.
Charity of Azim Premji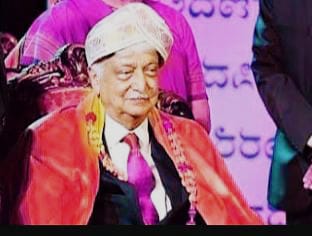 Azim Premji Foundation,
Wipro donated Rs 1,125 crore to tackle in this pandemic which spread in the world.
It will help in the treatment of the people, from the donation medical equipment, ventilators can be purchased.
After donating 1,125 he became worlds, third-biggest donor.
He likes to help, for the betterment of the country.
He has also donated a massive amount of 50,000 crores to charity, which is 34 percent of the shares of his company.
 His name is always in India's top donation list.
Also, his charitable foundation focuses on the education sectors he recently
Donated $21 billion to his education charity that includes a 67 percent stake in his IT outsourcer.
He contributed to improving the quality of the government schooling system.
With the help of various state governments, the fieldwork has been started across
Uttarakhand.
Rajasthan.
Chhattisgarh.
Telangana.
Madhya Pradesh.
Already some works are completed in the northeastern state in India.
AZIM PREMJI UNIVERSITY
Premji formed a university in Karnataka.
Under section 2F, the university is recognized by University Grants Commission (UGC).
The university is funded By, Azim Premji Foundation.
The purpose to establish the university was social and not for profit.
Azim Premji foundation began its work in early 2000 with elementary education in government schools in India.
The campus is big as it covers the area of 12 acres
3800 students as well as 700 plus faculty staff
What is the email id of Premji?
Azim Premji Foundation logo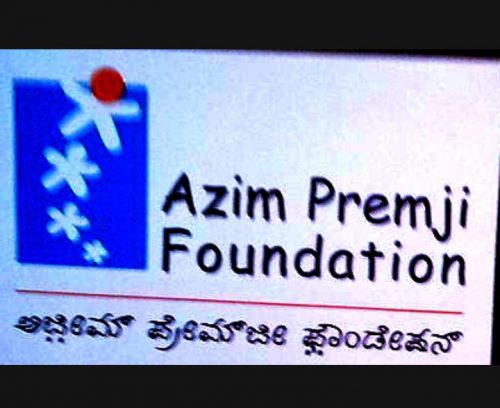 Image source: Instagram
Reference: Wikipedia.
Read more: