Jannat Zubair is an Indian Television Actress Singer and voice artist Famously known for her TikTok videos. She started the career from "Dill Mill Gayye", later she featured in Tv serials like Phulwa (2011-2013), Bharat Ka Veer Putra ( 2013-2015), Tu Aashiqui ( 2017-2018). She is also seen in the movie "Hichki" with Rani Mukherjee.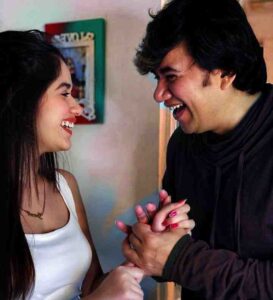 Jannat Zubair
Bio in short.
Full Name
Jannat Zubair Rahmani.
Nick Name
Jannat and Jannu.
Nationality
Indian.
Date of Birth
Age

29 August 2002
18. (as on 2020)
Work
TikTok, Model,Tv serial.
Famous as
TikTok Star. Tv star.
Current City
HomeTown
Mumbai, India.
Mumbai.
Height
5 feet 1 inches
1.55 Meter
155 Cm
Waist
28 inches.
Weight
approx 50 kg
110 lbs
Caste
Islam.
Education
Pursuing Higher secondary education. (as on 2020)
Net worth
approx $ 1million
Achievement
Indian Telly award.
4th Boroplus Gold award.
Gold Award.
Current relation status
Single.
Zodiac sign / Star sign
Virgo.
Family
Father Name: Zubair Ahmad Rahmani

Mother Name : Nazneen Rahmani

Sister Name: UnKnown

Brother Name : Ayaan Zubair Rahmani
Hobbies
Dancing, Skating, Cycling.
Jannat Zubair Rahmani unknown fact
Jannat's nickname is Jannu. she is born on 29 August 2002 in Mumbai, India. Jannat Zubair's father's name is Zubair Ahmad Rahmani and her mother's name is Nazneen Rahmani, her brother Ayaan Zubair Rahmani is also a famous actor.
Jannat is also featured in songs like, Hello Hi, Tere Bina, Ishq Farzi, Kuch Tum Kaho, Aeroplane, Tera Naam, Fruity Lagdi Hai, Chaal  Gazab Hai, Downtown  Wal Gediyan, Ringtone, Tu Aashiqui and many more.
Her full name is Jannat Zubair Rahmani. she has completed her studied from Oxford Public School in Kandivali West, Mumbai. Jannat is now pursuing Higher secondary education. her Hobbies are Dancing, Skating, Cycling.
Jannat Zubair started her career in 2010 from a small role in a television show "Dill Mill Gayye". Later in 2011, she became famous by the serial "Phulwa" where she was in the lead role.
She loves her father a lot she always says that her father is an inspiration to her, today whatever she is all because of her father.
Jannat has a Youtube channel named as "Complete Styling with Jannat Zubair"
This is a Vlog, makeup, and beauty Channel.
She launched her App on 26 November 2018, the name of her App is "Jannat Zubair  Rahmani Official"
Jannat is also known as TikTok Queen
In 2019, after reaching 10 million followers on TikTok she became India's
We all have seen her in the Movie "Hichki" with famous actress Rani Mukherjee.
She has done various episodes for the serial Savdhaan India
Her first TV ad was "Chupa Chups"
Jannat Zubair Rahmani brother.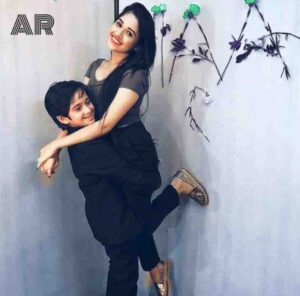 Aayan Zubair is a sweet and caring younger brother of Jannat Zubair, he is a child actor. he is appreciated and loved for his cuteness and acting skill.
Jannat Zubair Rahmani Tv-Shows
Phulwa (2011-2013)
Bharat Ka Veer Putra ( 2013-2015)
Tu Aashiqui ( 2017-2018)
Jannat Zubair and Faisu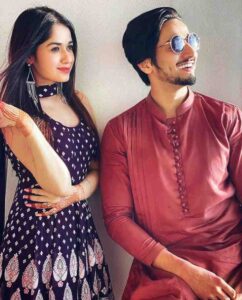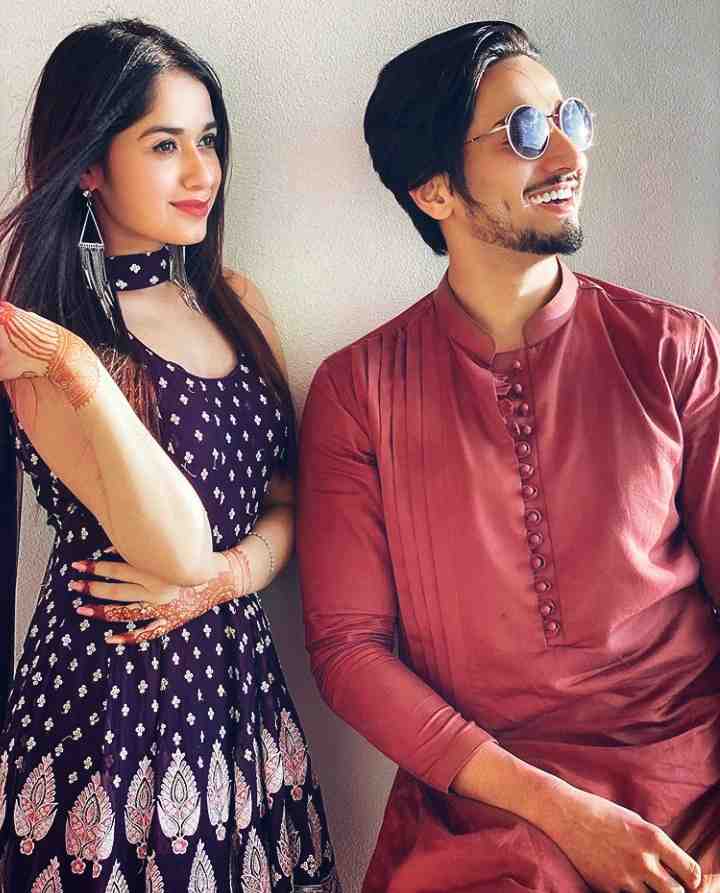 TikTok Star Faisu and TikTok Queen Jannat have gained a special place in everyone's hearts, this duo has got a huge fan base because of their cuteness and killer chemistry.
They have seen in many music videos.
 It was a rumor that they both are in a relationship with each other, but later they cleared that they are best friends and love to spend time with each other.
While having a conversation with Siddharth Kannan faisu said that his Jodi, With Jannat, is loved by fans he also
Mentioned that Jannat has a face value and loved a lot by Viewers.
Jannat zubair rahmani instagram
Jannat is a socially active person and always loves to share pictures and
Instagram
stories.
Followers: 18.2 million
Following: 29
Posts: 840
Jannat Zubair song
As she has a huge fan following her songs are always trending on YouTube.
Hello Hi
Tere Bina
Ishq Farzi
Kuch Tum Kaho
Aeroplane
Tera Naam
Fruity Lagdi Hai
Chaal  Gazab Hai
Downtown  Wal Gediyan
Tu Aashiqui
Ringtone
Video source
Achievements
She got "Indian Telly award" and 4th
Boroplus Gold award for best child artist ( female)  category in 2011 for Phulwa.
For the TV serial "Tu Aashiqui" she received a Gold Award for best debutant Of the year (female) in 2018.
Jannat Zubair is the Brand ambassador of "Ubon".
Favorite Actor, Actress, and Musician
Fav Actor: 
Fav Actress:
Katrina Kaif
Kareena Kapoor
Aishwarya Rai
Fav  Musician:
Which are the fav color and destination of Jannat Zubair?
Favorite Destination: Las vegas
Favorite Color: Pink.
Is Jannat Engaged or not?
Right now she is single and focusing only on her career, As she has cleared all the rumors and said that faisu is her best friend so she spends time with him,
she also said to stop assuming on the basis of the pictures that they are in a relationship. They are best friends so they post pictures with each other on social media.
Recently they have shared a picture on Instagram celebrating Eid Mubarak
Net Worth of  Jannat Zubair
Jannat Zubair Rahmani's
net worth
is approx $ 1million
(This is the estimated income of Jannat Zubair as per the sources, she has not revealed her real income)
Which food Jannat love to eat?
She loves to eat nonveg her favorite food is Crispy Chicken.
Controversy
During the shooting of the serial "Tu Aashiqui" in 2018 Jannat was asked to do some intimate scenes with the actor but she was uncomfortable with the scenes, her parents said that not to do such kind of scenes as it was not suitable for her age the matter became more serious as producers started auditioning for her replacement, but later the matter settled down and producer agreed with her.
Car Collection
She has been seen various time with her car
Favorite Tv Show of Jannat Zubair
She loves to watch Doremon and Tom and Jerry
How many Subscribers are there on her YouTube Channel
As she is a socially active person she loves to shares videos and Vlog on her Youtube Channel.
Recently she has posted a Vblog video with her family celebrating her Dad's Birthday.
Channel Name : Janaat Zubair Rahmani
Subscribers: More than  2 Million.
Video source: YouTube
Image source: Instagram