Lakshmi Niwas Mittal was born in Sadulpur Rajasthan on, 15 June 1950 India. He is an Indian businessman and Ceo of Arcelor Mittal, which is one of the largest steel-making companies. Mittal almost owns 38 percent of Arcelor Mittal and in Queens Park Rangers F.C, he holds the 20 percent stake.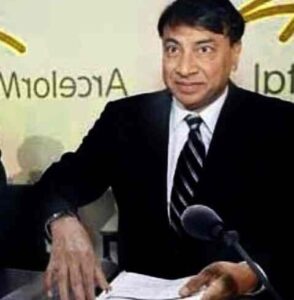 Lakshmi Niwas Mittal
bio in short.
Nationality
Indian.
Date of Birth
Age
15 June 1950.
70(as on 2020)
Caste
Bania.
Father

Mother

Wife

Son

Daughter

Brother

Sister
Mohanlal Mittal

Dont Know.

Usha Mittal.

Aditya Mittal

Vanisha Mittal.

Vinod Mittal and Pramod Mittal.

Seema.

Education
B.com.
Net worth
US$10.5 billion(as on 2020)
Early Life of Lakshmi Mittal
Mittal was born in a Baniya Family, from 1957 to 1964 he studied at Shri Daulatram company Vidyalaya in Calcutta
He studied at St Xavier's college. He did a B.com degree with first class.
His father, Mohanlal Mittal, ran a steel business
In the year 1976, he opened his steel factory in Sidoarjo, East Java, Indonesia.
The family's main assests were a cold -rolling mill for sheet steels in Nagpur and also an alloy steels plant near Pune until the 1990s.
Mittal also worked at the mill after his graduation in the year 1976 he worked as a trainee at the mill
Family of Lakshmi Mittal.
Mittal has two brothers Vinod Mittal and Pramod Mittal and sister seema.
Mittal married to Usha Mittal, both have a son and a daughter the name of his son is Aditya Mittal and the daughter's name is Vanisha Mittal.
Usha And  Lakshmi Mittalfounded the Usha Lakshmi Mittal institute of management in 2009 in  New Delhi.
The wedding of his, daughter Vanisha Mittal was the second most expensive wedding in history.
He was the first person permitted to organize a private function in the Palace Of  Versailles where he conducted his daughter's wedding reception.
Unknown Facts About Lakshmi Mittal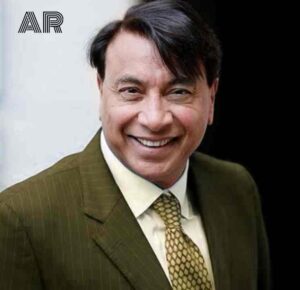 He was born in sadulpur a village where there was no electricity until the 1960s.
Mittal uses to sleep on a mat in his childhood as he lived in a small house with 25 members.
He later went to Calcutta (Kolkata), where his father started a small steel mill. After school, he uses to work with his father.
 As he was from the Hindi medium, St Xavier's College, declined his admission.
In the early 70s  After completing his graduation, he joined his father's company.
In the year 1976 the Indian government, Reined the production of steel, so he went to Indonesia and founded a steel plant with the support of his father He titled it "ISPAT INDO".
After a few years, he became a famous businessman who buys the companies, that was facing huge loss and turned them into profitable companies.
He purchased a government-owned firm in Tobago and Trinidad in the year 1989 that was going in huge loss.
For $220 Million he bought the country one of the largest steel producer Sicartsa In 1992 he also acquired many organizations in Canada, Ireland, Germany.
Mittal company almost controlled 40 percent of the American market this allowed the giant steelmaker to negotiate
Arcelor Mittal is the world's largest Steelmaking company with more than, 260,000 employees in more than 60 countries.
Awards And Honours Lakshmi Mittal
In the year 2005, he became the third richest person in the world.
Lakshmi Mittal was awarded as the Forbes, lifetime achievement presented by  Forbes in the year 2008.
He was named amongst the 100 most influential people list in May 2007 that was featured by Times Magazine.
Mittal became the worlds third-richest person ranked by Forbes  in the year 2005
In 1998, he got the eight honorary willy korf steel vision award, which is the highest achievement in the steel industry in the world.
He was ranked 47 out of 70 individuals, as the most powerful people by Forbes Magazine.
 Mittal was honored with Padma Vibhushan award by Pratibha Pati
In the 2011 Forbes list, Mittal was the 6th richest person in the world.

Forbes named him in the list of India's Richest of 2019.
House of Mittal
PENTHOUSE APARTMENT, the lavish penthouse apartment is located in 148-150 old park lane in London this apartment is with 5,500 sqft.
BUNGALOW NO 22, this bungalow is located in New Delhi, Which is near to the Birlas house.
PALACE GREENS NO 9, this Mansion is located in Kensington Gardens, UK.
PALACE GREENS NO 6, this mansion is very close to Mittal's huge mansion Taj Mittal located in Kensington
SCOTLAND HOME.
TAJ MITTAL, he bought his house for $128 million, the interior is furnished with the same marble that was used for Tajmahal.
Mittal  Luxurious Lifestyle.
MERCEDES -BENZ C CLASS, the price of the car is around Rs 1.4 Crore.
PORSCHE BOXSTER.
VANITY VAN, Lakshmi Mittal has its own vanity van, it haves its own bedroom, living room, and bathroom.
SHIP Deluxe Yacht.
PRIVATE JET
Gulf stream 550
Lakshmi Mittal Charity
Lakshmi Mittal donated a hundred crores to PM Cares fund in the pandemic.
He also donated money to various organizations and NGOs, who are in need.
An amount of £15 million he donated to, Great Ormond Street hospital which is the highest private contribution the hospital has ever received.
 He loves to contribute to the sports
 Mittal has also set up Mittal champion's trust to support the ten Indian Athletes.
For becoming the first Indian to grab an Olympic gold medal in shooting he awarded Abhinav Baindra Rs 1.5 crore.
He is not only the richest person by his
net worth
but also the richest from the heart. Mittal charity work says it all.
Read more: