1. Nut Butter Toast With Fruit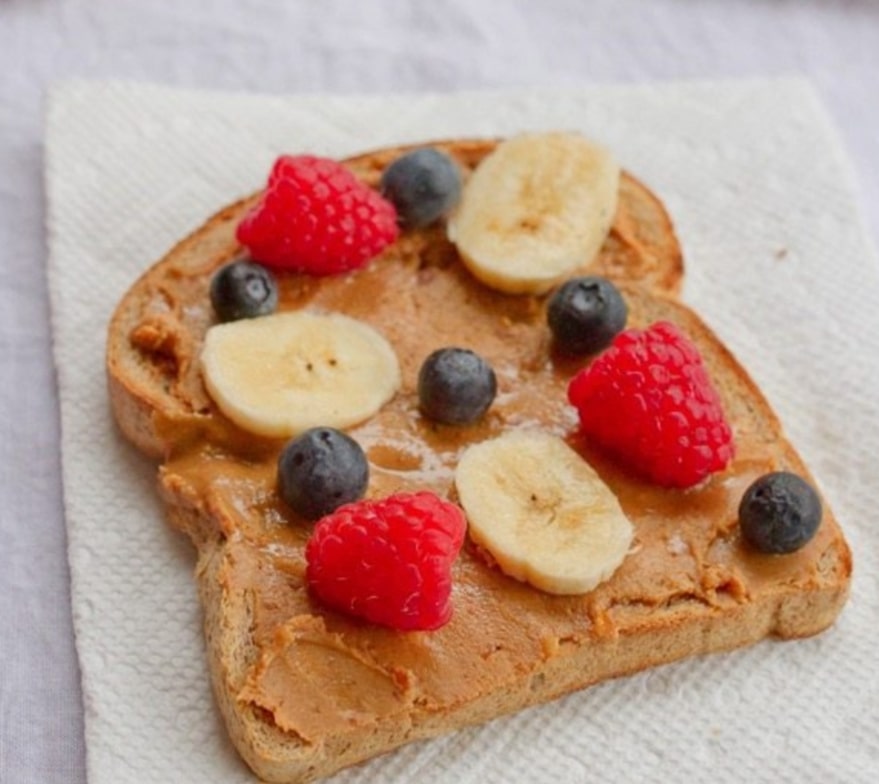 This nut butter toast is loaded with so many favorites. Super fresh,  juicy fruits with some drizzle of raw honey and a spring of cinnamon. On the toast, you may add toppings of cacao nibs, chocolate chips, chia seeds, goji berries, carob powder, sliced bananas, apples, strawberries, blueberries,  raspberries, and kiwi. You can also add some shredded coconut and a sprinkle of hemp hearts. This delicious on-the-go breakfast is the perfect balance of sweet and savory with full of protein.
 2. Avocado Toast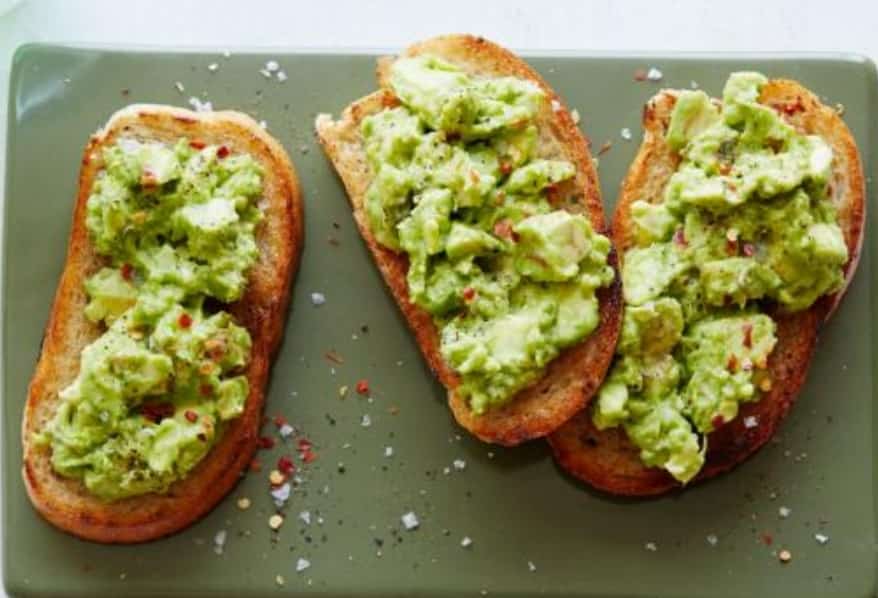 This Avocado toast recipe can actually make your whole day because it's a delicious, simple, and satisfying breakfast. The creamy avocado spread on the whole-grain toasted bread is one of the quick meals. You can make this simple recipe more interesting by adding some toppings like fresh leafy herbs, herbed sauce, and an egg. You can also add some sliced radishes,  jalapenos, onions, and garlic to make the avocado toast yummier.
3. Mini Waffle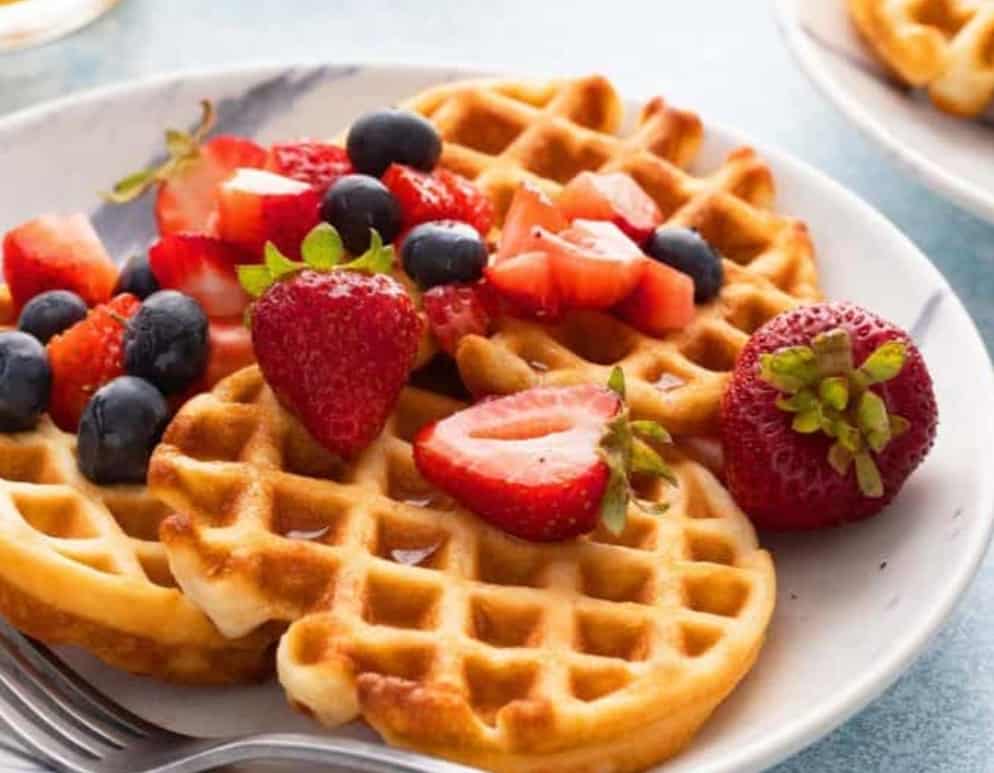 Mini Waffles are the favorite of kids which can be made in just 20 minutes. Waffles are incredibly versatile too so many different toppings. It can be made sweet just by adding some fresh and juicy strawberries, and berries. Apply whipped cream and some honey to make it yummy. This recipe can also be made savory by adding  sausage gravy, on top of poached egg and fried chicken.
4. Pancakes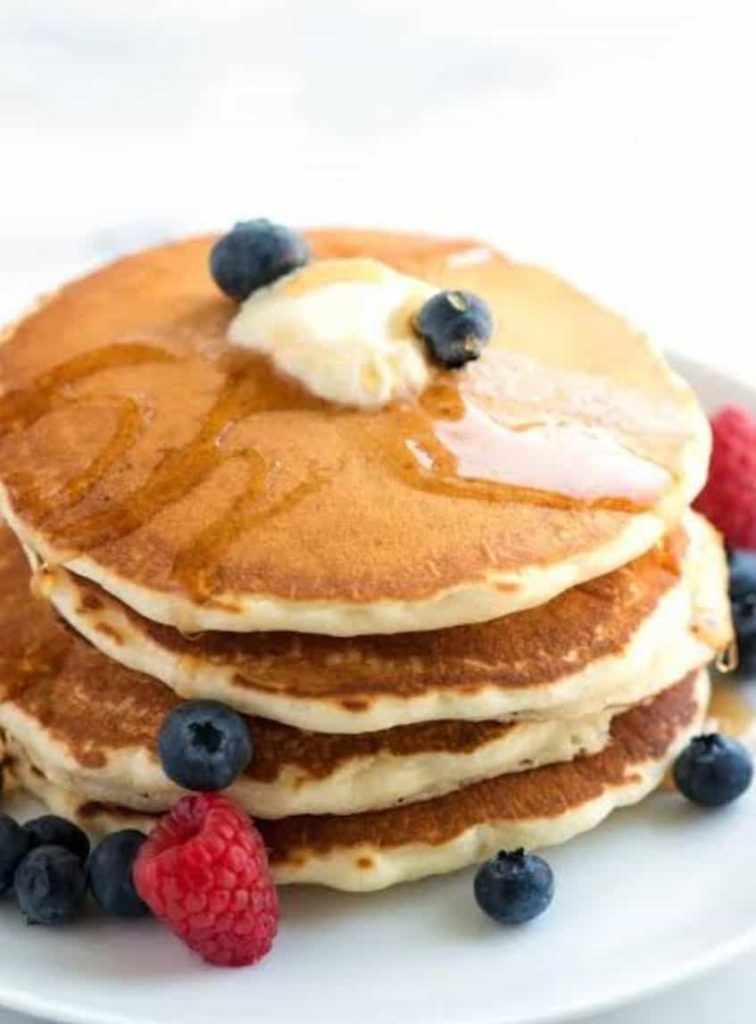 The most healthy recipe, which will make you feel comfortable like a home breakfast. It is filled with fiber and protein. Pancakes can be also made with an instant mix in a busy rushing morning as it will save time as well as energy. The pancakes can be made in many different varieties like just a  flaxseed buttermilk pancake, or chia seeds, or even can serve it as simply with some fresh fruits, or honey. If you are on a plant-based diet you may go for a whole-grain version of pancakes which will give you nutrients.
5. Peanut Butter Banana Smoothie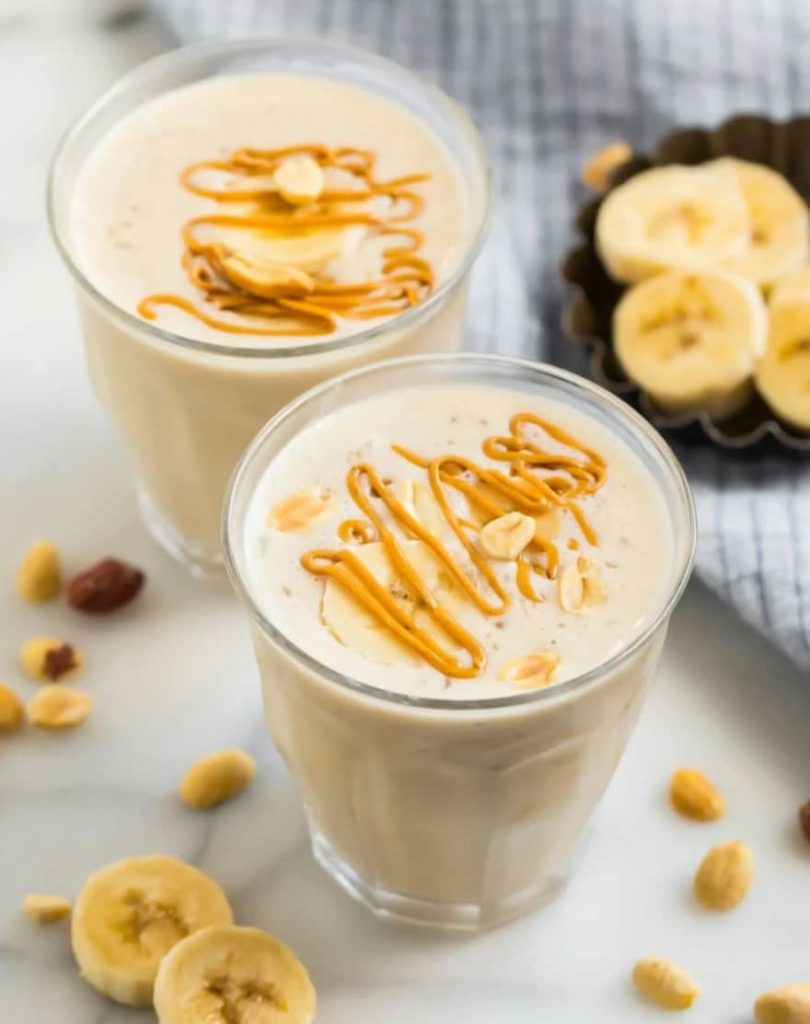 The Peanut Butter Banana Smoothie is a simple and easy-to-cook recipe. It just needs three ingredients a banana, dairy milk, and peanut butter. Blend all three ingredients, remove them in a glass or jar, and be ready to sip.  you can also add some protein powder, sliced banana, or some dry fruits to the smoothie to give it a crunchy texture. Bananas are a fruit packed rich in nutrients, and antioxidants, and also support weight loss.
6. Cashew Butter & Raspberry Smoothie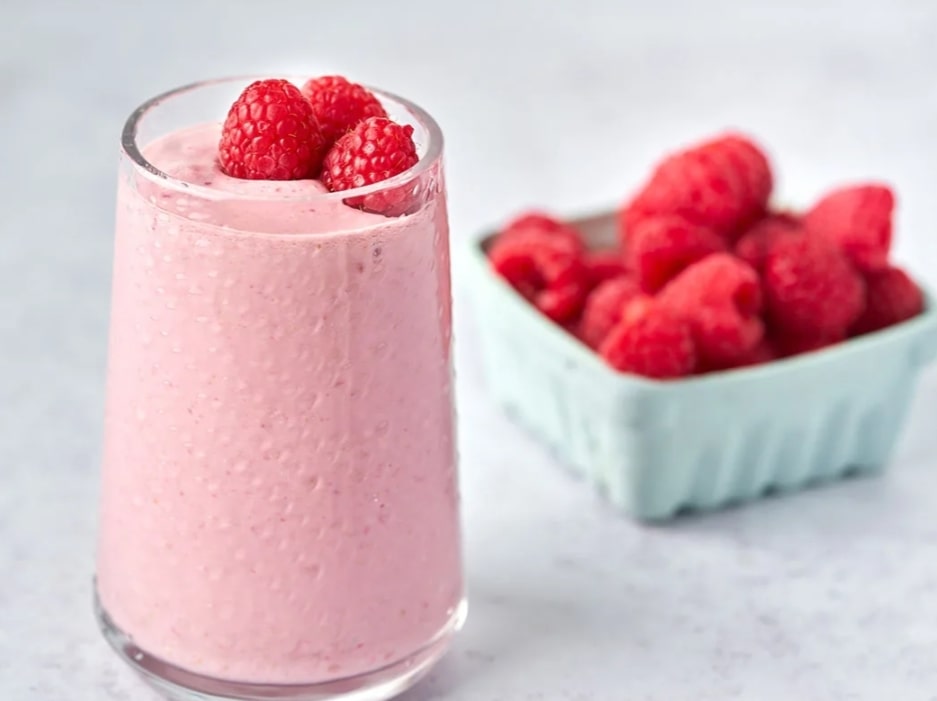 Cashew Butter & Raspberry Smoothie sounds so tempting, it is actually a yummy smoothie. Cashews are rich in protein and contain monounsaturated fats, and are a source of copper and zinc. Frozen raspberries give fiber, and vitamin and also adds beautiful pink color.   You can also swap raspberries for strawberries or cashew butter with almond butter, or peanut butter.
7. Cinnamon Roll Overnight Oats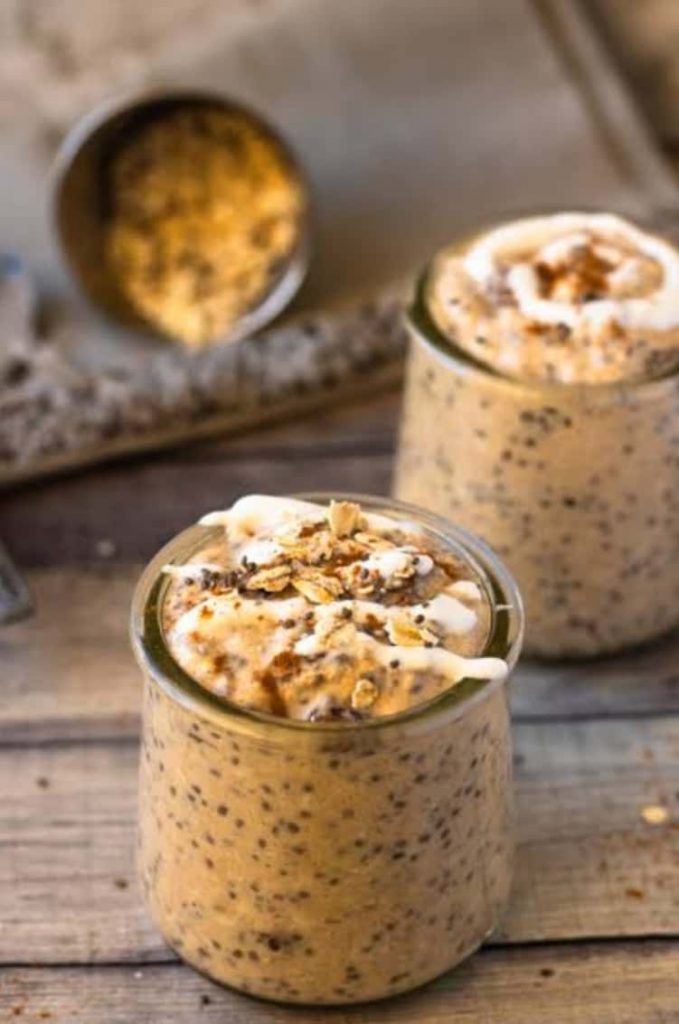 The Cinnamon Roll Overnight Oats is the simplest and ready-to-go recipe. As it is prepaid at nite before so you just have to soak the roll oats in some liquid and store it in a refrigerator, in the morning just remove it, top the soaked oats with some fresh fruits, and it's ready to eat. This recipe has countless health benefits good for heart health and reduces cholesterol, is high in fiber, and has many other benefits.
8. Spring Vegetable Frittata
Spring Vegetables have loads of healthy and tasty options that you can never get bored of. It's an egg-based dish mixed with chopped leeks, asparagus, fresh spinach, and herbs like thym and dillweed. Asparagus is high in nutrients, and potassium, and low in calories. spinach will give you magnesium, calcium, and fiber. Spring Vegetables Frittata will keep you full and give you plenty of energy.
9. Turkey-Sweet Potato Breakfast Hash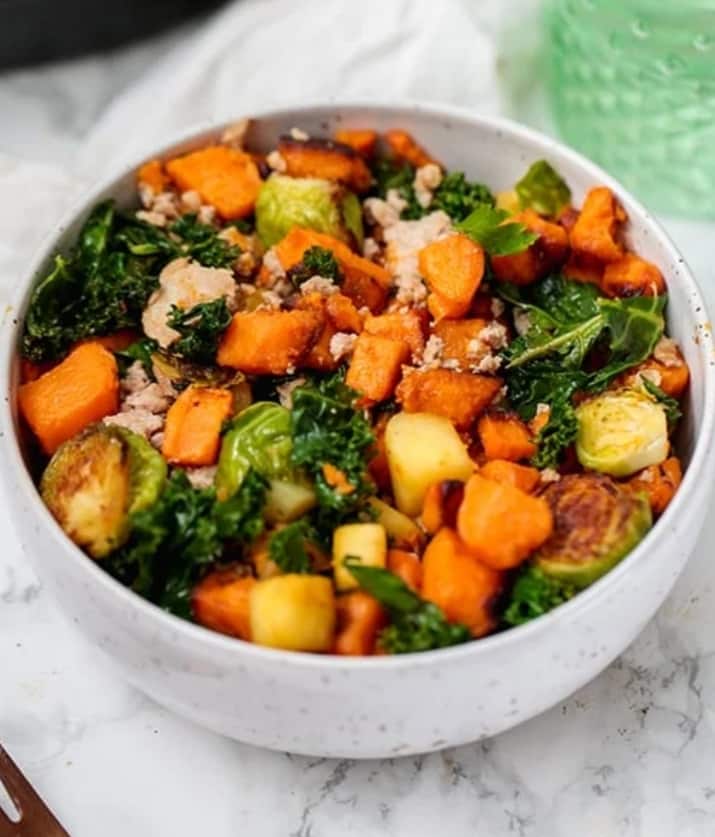 If you are looking for a recipe that can add fresh veggies to your breakfast then the Turkey-Sweet Potato Breakfast Hash is a perfect dish to start the day with. This dish is packed with a boost of protein and fiber, nutritious. This recipe is filled with sweet potatoes, turkey sausage, and green bell peppers.
10. Red and Green Breakfast Salad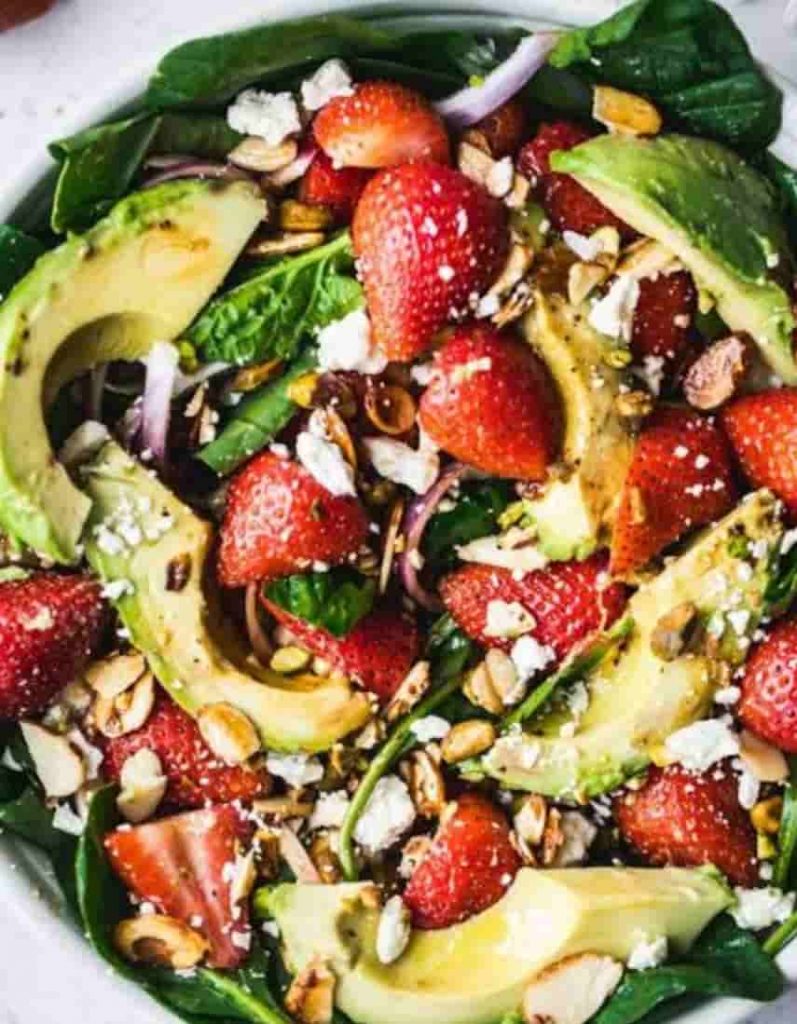 You can enjoy a crunchy bowl of veggies any time of day with this red and green breakfast salad recipe. This breakfast salad recipe is a little like our cucumber tomato salad, and avocado cucumber salad all mixed together. Each serving of this salad will give you eight grams of fiber and 23 grams of protein, which is plenty to keep you fueled through the morning. Eating a salad for breakfast is a great and healthy way to start your day. This is a recipe that would taste good for lunch or dinner too.