1) Rolls-Royce Boat Tail
The Rolls-Royce Boat Tail is a mid-sized luxury coach-built grand tourer car made by Rolls-Royce Motor Cars. It is the world's most expensive car at US $28 million.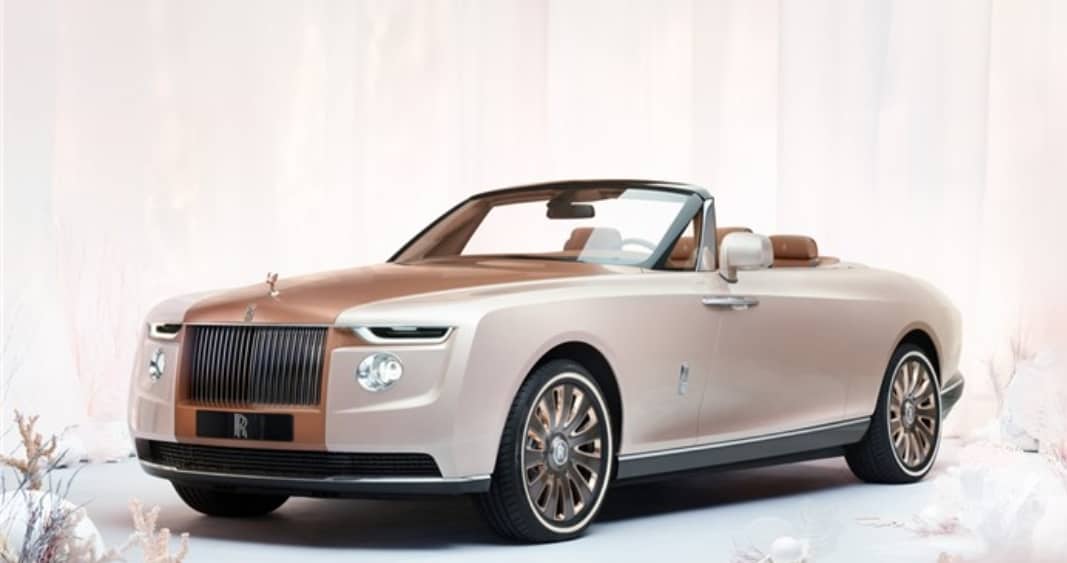 The Rolls-Royce Boat Tail was designed by the company's specialized coach build division at its Goodwood plant, reinterpreting the 1910s Rolls-Royce Ltd Boat Tail car design. It is the first car features matching pairs of men's and women's watches manufactured by 'Bovet Fleurier'.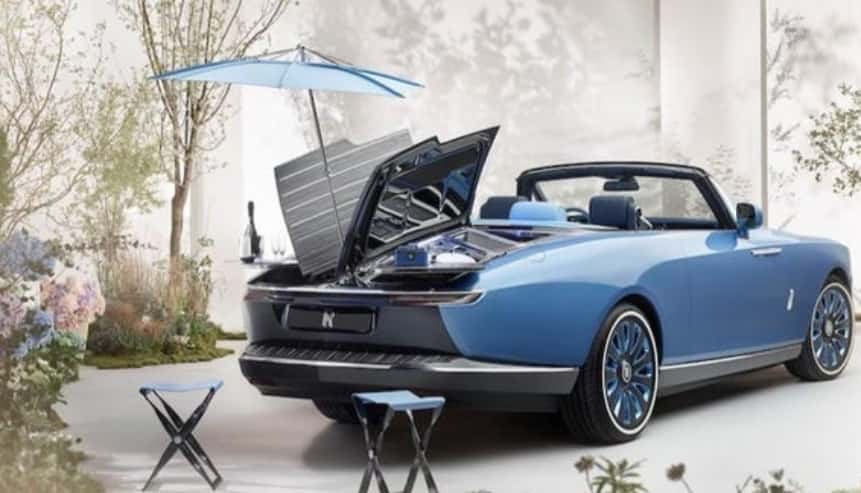 Rolls-Royce also says the Boat Tail has a color blend of "oyster and soft rose", with a pearlescent finish that changes under different light conditions. It also includes a Montblanc pen housed in a hand-crafted case inside the glove box.
2) Bugatti La Voiture Noire
The name Bugatti La Voiture Noire translates to 'The Black Car' because it was inspired by a car that disappeared at the beginning of WWII.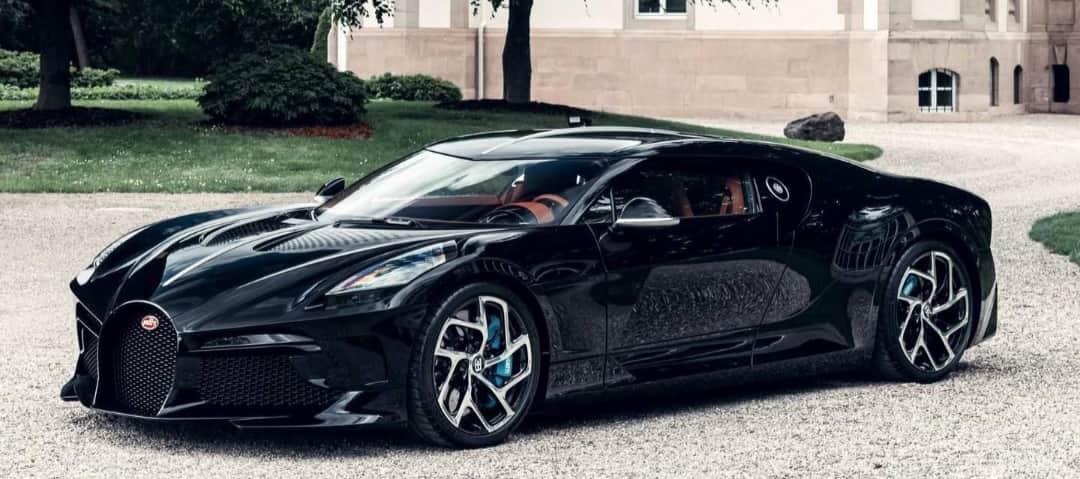 The body of the car is meant to look like a solid sculpture, and it is able to hold more lateral G force than any other Bugatti. Stephan Winkelmann, President of Bugatti describes the Bugatti La Voiture Noire interior as the most comfortable car ever produced. It is a coupe that feels like a limousine. Leather and machined metals are combined to create the feeling of heaven for the owner. The Bugatti La Voiture Noire can hit 60 in just about 3 Seconds. It is one of the world's most expensive cars. The cost of Bugatti La Voiture Noire is US $19 million.
3) Bugatti Centodieci
The Bugatti Centodieci is a limited-production mid-engine sports car produced by French automotive manufacturer Bugatti.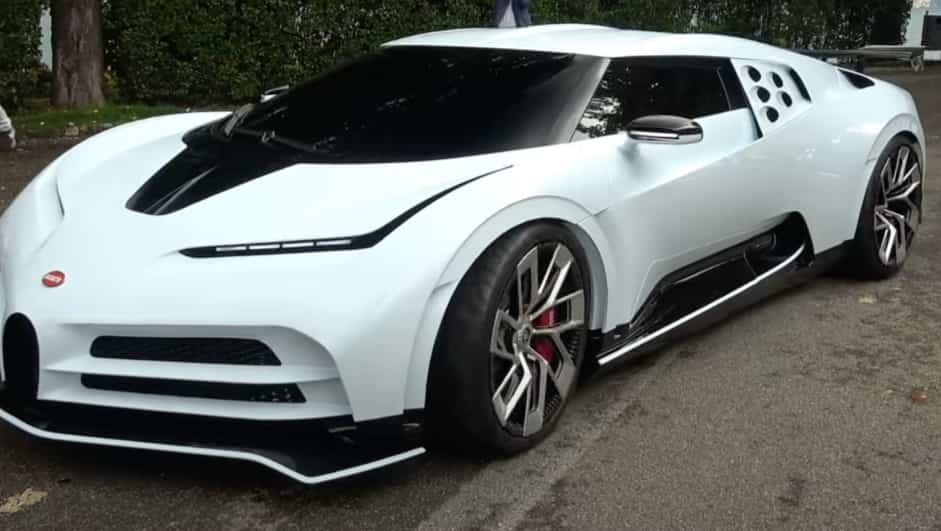 The Centodieci is 20 kg lighter than the Bugatti Chiron and has an 8,000 cc (8.0 L; 488.2 cu in) quad-turbocharged W16 engine, rated at 1,176 kW (1,600 PS; 1,578 hp) at 7,000 rpm. The Centodieci is capable of accelerating from 0-100 km/h (62 mph) in 2.4 seconds. The rear consists of eight tail lights along with matt-black quad exhaust pipes placed on either side of a large diffuser, complete with an underbody spoiler and a fixed overhanging rear wing. The cost of Bugatti Centodieci is US $9 million.
4) Drako GTE
Drako GTE is an American luxury sports car manufacturer based in San Jose, California. In 2013, Drako Motors was founded by 'Dean Drako'.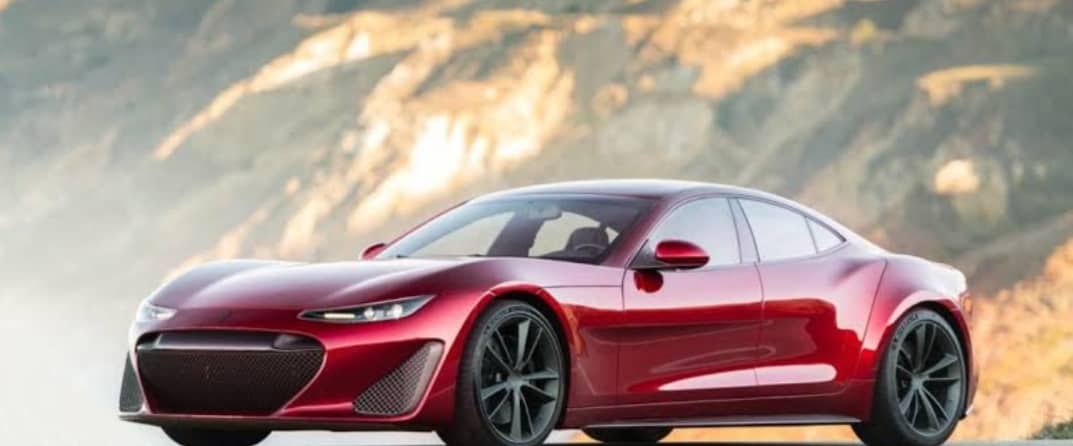 The Drako GTE is a super sedan in every sense of the word. Packing 1,200 horsepower and a whopping 6,491 pound-feet of torque from a fully electric powertrain, the GTE can hit 60 in just about 2.0 seconds and tops out at 206 miles per hour. In 2020, Drako Motors announced a limited production of 25 Drako GTE vehicles with a base price of US $1,250,000.
5) LaFerrari
LaFerrari is a limited-production mid-engine mild hybrid sports car built by the Italian automotive manufacturer "Ferrari".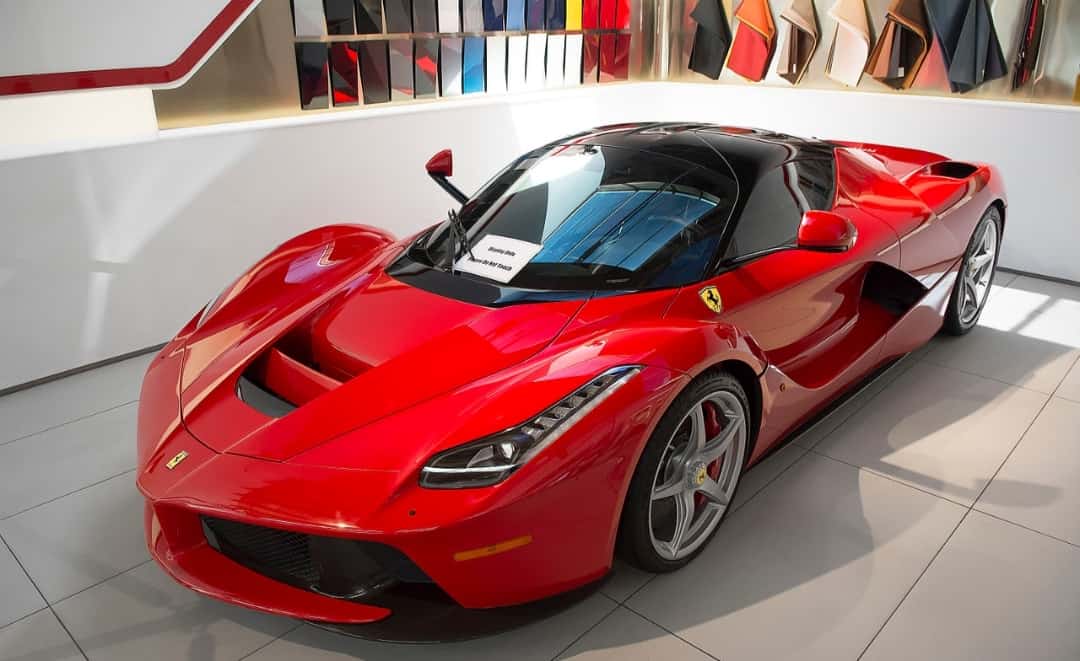 It is the first full hybrid produced by the Italian automotive marque, providing the highest power output. The car is equipped with carbon-ceramic Brembo brake discs at the front (398 mm) and rear (380 mm). It has a top speed of 352 km/h (218 mph). It has Pirelli P Zero Corsa tires measuring 265/30 R 19 (front) and 345/30 R 20 (rear) respectively. LaFerrari has many electronic controls like Electronic stability control (ESC), High-Performance ABS/EBD (anti-lock braking system/electronic brake distribution), and E-Diff 3 third-generation electronic differential. The base price of LaFerrari is US $1,420,000.
6) Pagani Huayra
The Pagani Huayra is a mid-engine sports car produced by Italian sports car manufacturer Pagani.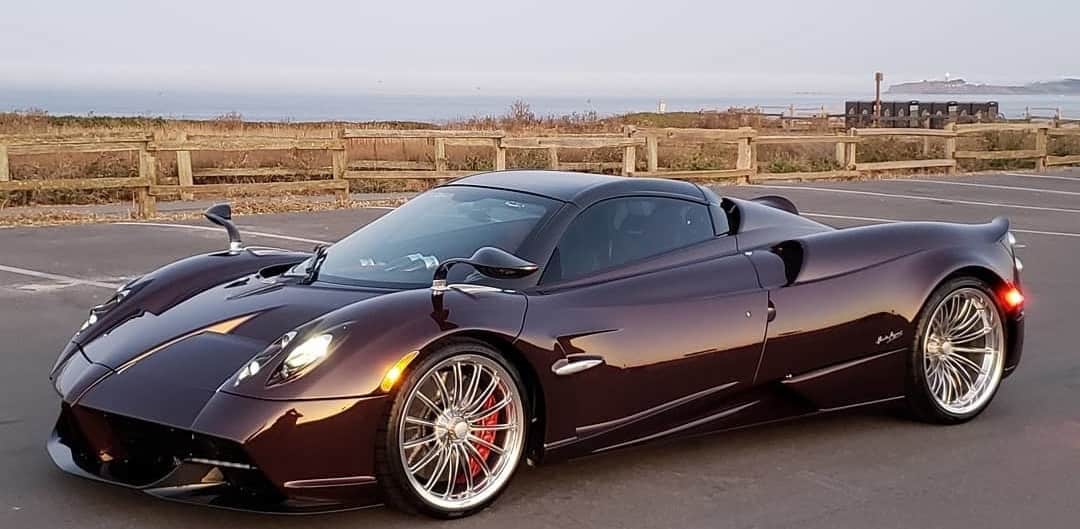 In 2012, it was named "The Hypercar of the Year" by 'Top Gear Magazine'. The Huayra has a top speed of about 383 km/h (238 mph) and it has a 0-97 km/h (60 mph) acceleration time of 2.8 seconds. It is equipped with Brembo brake calipers, rotors, and pads. The Huayra uses a 6.0 L (5,980 ccs) twin-turbocharged M158 60° V12 engine developed by Mercedes-AMG, especially for the Huayra. It has a power output of 740 PS (544 kW; 730 hp) at 5,800 rpm and 1,000 N⋅m (738 lbf⋅ft) of torque at 2,250-4,500 rpm. The cost of Pagani Huayra is US $ 1.4 million.
7) McLaren Elva
McLaren Elva is a limited-production mid-engine sports car manufactured by McLaren Automotive. The car is the fifth edition in the McLaren Ultimate Series, joining the F1, the P1, Senna, and the Speedtail.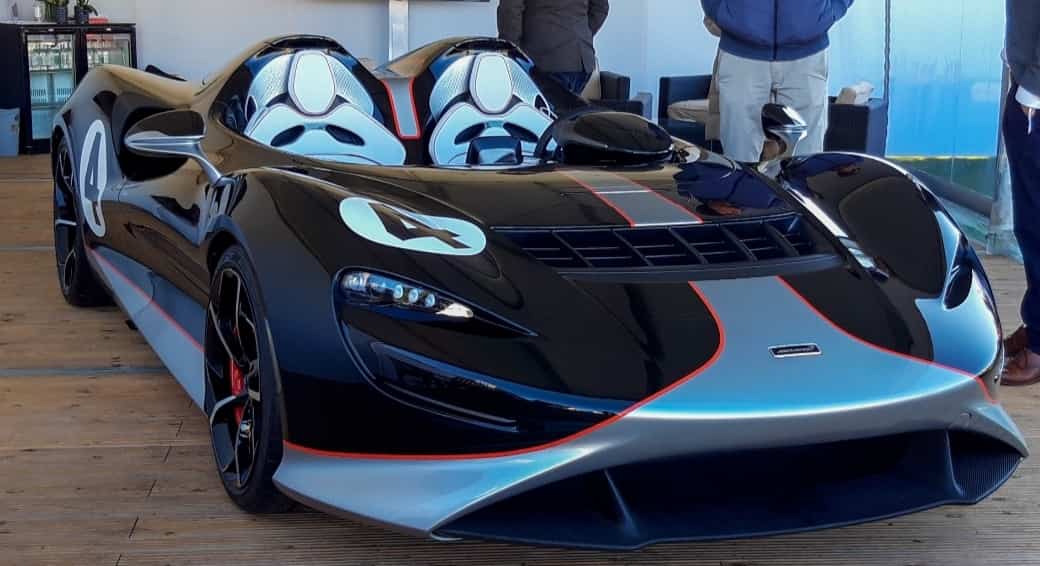 The McLaren Elva produces 804 horsepower and 590 pound-feet of torque from its twin-turbocharged 4.0-liter V8. The Elva also features an active rear spoiler which also acts as an air brake thus seeing the braking force load with the brakes. A flat undercarriage also helps in improving aerodynamics. The front clamshell is a major part of the aerodynamics package of the car. McLaren Elva can accelerate to 100 km/h (62 mph) in less than three seconds and to 200 km/h (124 mph) in 6.7 seconds. The cost of McLaren Elva is US $ 1.7 million.
8) Czinger 21C
Czinger is an American automobile manufacturer of hybrid sports cars based in Los Angeles, California. In 2019, American entrepreneur 'Kevin Czinger' founded the company along with his son 'Lukas Czinger'.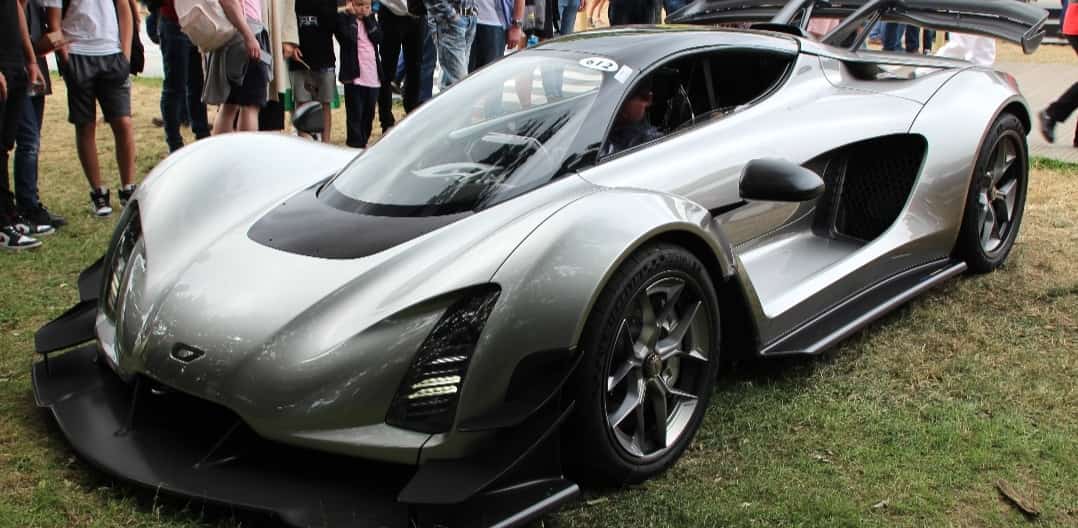 The Czinger 21C has a hybrid gasoline engine consisting of a bespoke twin-turbo V8 of 2.88 liters (176 cu in) capacity in the rear central position associated with two electric motors located on the front and powered by a lithium titanate battery. Czinger 21C can accelerate to 60 km/h in less than 1.9 seconds and has a top speed of around 281 miles per hour. The cost of Czinger 21C is around US $ 1.7 million.
9) Gordon Murray T.33
Gordon Murray T.33 is a sports car manufactured by Gordon Murray Automotive. The design of the GMA T.33 is inspired by the GTs of the 1960s such as the Ferrari Dino and Lamborghini Miura.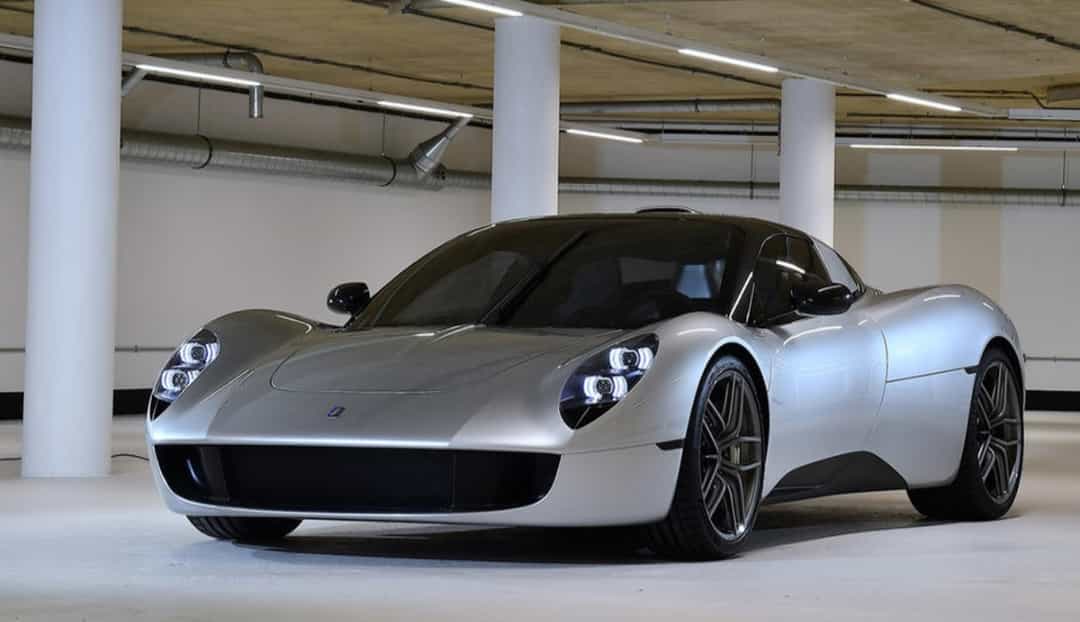 The rear wings of the T.33 open in the opposite direction of travel to give access to two trunks, with a total capacity of 25 liters. Apart from that Gordon Murray T.33 is powered by four valves per cylinder, with a power output of 615Hp at 10,500 rpm and 451 Nm of torque at 9,500 rpm. The company has promised to sell this car globally in both right- and left-hand-drive configurations. The cost of Gordon Murray T.33 is approx US $ 1.5 million.
10) Koenigsegg Gemera
Koenigsegg Gemera is a sports car manufactured by the Swedish automobile manufacturer Koenigsegg.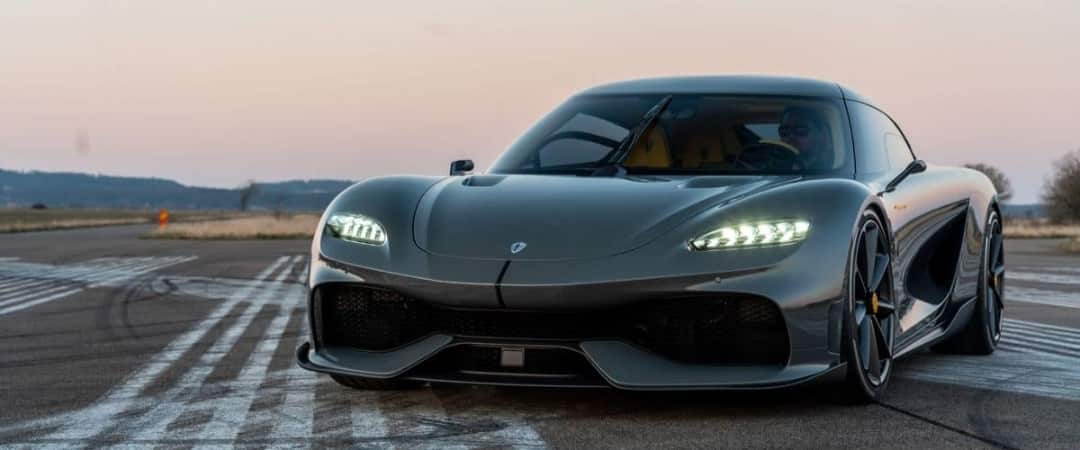 The engine of Koenigsegg Gemera is so small because it is a Camless piston engine, the first such engine announced for a production car. It has two turbos and three cylinders. It is rated at 590 hp (440 kW) at 7500 rpm, with a redline at 8500 rpm, and 600 N⋅m (443 lb-ft) of torque from 2000 rpm to 7000 rpm. The car features electronically adjustable ride height and a titanium exhaust system manufactured by Akrapovič. The Gemera has a claimed top speed of 400 km/h (249 mph), accelerating from 0-100 km/h (62 mph) in 1.9 seconds, with a top speed of 300 km/h (186 mph) in electric mode. The cost of Koenigsegg Gemera is US $ 1.7 million.
11) Zenvo TS1 GT
The Zenvo TS1 GT is a limited-production sports car manufactured by Danish automobile manufacturer Zenvo Automotive.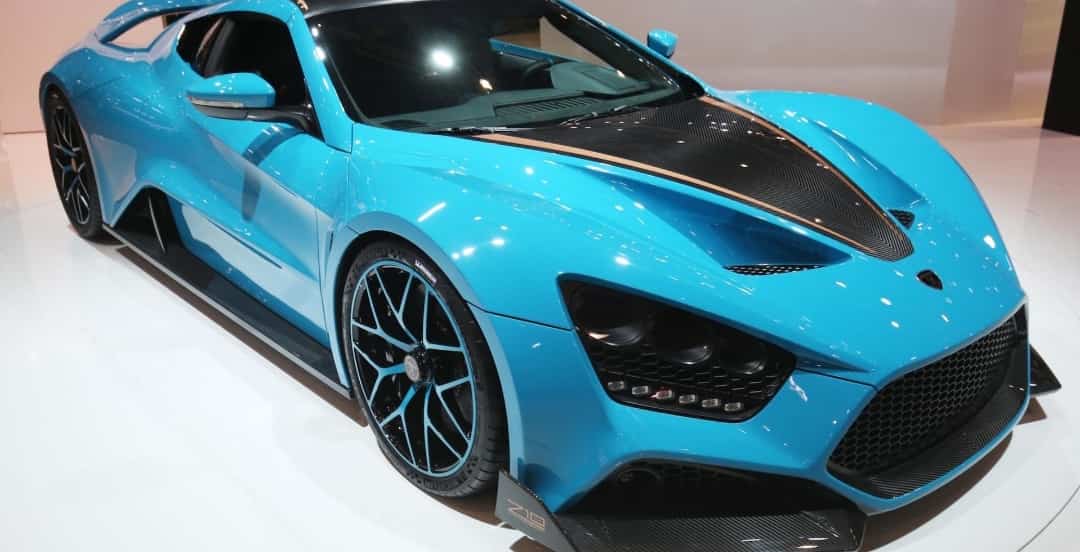 The Zenvo TS1 GT is powered by a 5.8-liter Twin-supercharged V8 engine developed in-house rated at 823 kW (1,119 PS; 1,104 hp) at 7,100 rpm and 1,139 N⋅m (840 lb-ft) of torque at 5,500 rpm. The engine has a mid-rear mounted position. The car uses double wishbone suspension coupled with adjustable shocks and composite anti-roll bars on the front and rear axles. Brakes are ventilated carbon ceramic discs, with a diameter of 395 mm (15.6 in) at the front and 380 mm (15 in) at the rear, each equipped with six-piston aluminum calipers. The company has claimed 0–100 km/h (62 mph) acceleration time of 3.0 seconds. The cost of Zenvo TS1 GT is US $ 1.5 million.
12) Hennessey Venom F5
Hennessey Venom F5 is a sports car developed and manufactured by the American vehicle-manufacturing company "Hennessey Performance Engineering".
The F5 name is a reference to the F5 tornado. Hennessey as a manufacturer aims to reach top speeds in excess of 300 mph so that they can be called the world's fastest production car company. The company has predicted the car will accelerate from 0–186 mph (0–300 km/h) in under 10 seconds and from 0–249 mph (0–400 km/h) in a time of about 20 seconds. The engine has a power output of 1,817 hp (1,355 kW; 1,842 PS) and 1,193 lb-ft (1,617 N⋅m) of torque. The price of the car was US $1.6 million but later it was increased to US $ 2.1 million.
13) Bentley Bacalar
Bentley Motors Limited is a British designer, manufacturer, and marketer of luxury cars and SUVs. The company has made just 12 Bentley Bacalar.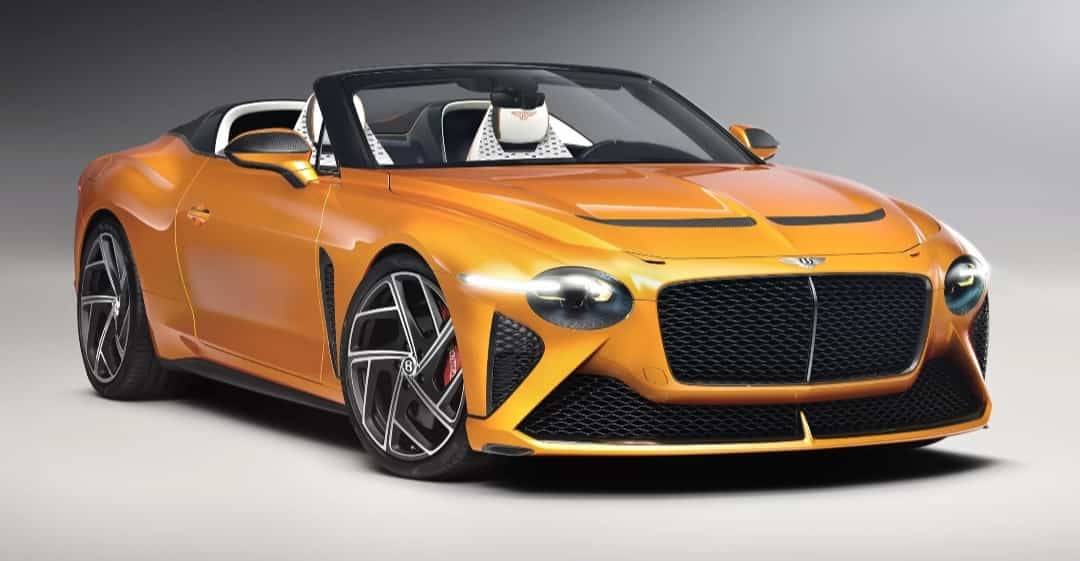 These make Bentley Bacalar one of the limited cars in the world. The car's opulent design is the first thing that grabs attention. Design-wise it is a masterpiece. The trim used on the dashboard is 5,000-year-old Riverwood from East Anglia, England. Bentley's famous round headlights are present, but a new LED strip emanates from the main lights and serves as a starting point for a design line that runs the entire length of the vehicle. The Bentley Bacalar has a 6.0-liter twin-turbo W12 engine, boasting 650 horsepower and 667 lb-ft of torque. The cost of the Bentley Bacalar is US $ 1.9 million.
14) Hispano Suiza Carmen Boulogne
The Hispano-Suiza Carmen is an electric sports car produced by Hispano-Suiza. In September 2021, the company introduced a special, limited version of its electric hypercar 'Carmen Boulogne'.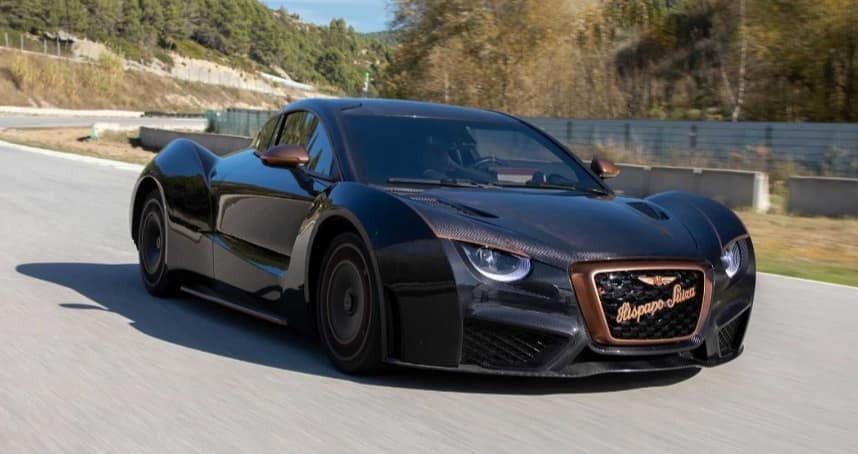 As a hypercar, Hispano-Suiza built this car a response to other super-fast electric cars from companies such as Lotus and Rimac. The car reaches 100 km/h (62 mph) in 2.7 seconds, and the top speed is limited to 290 km/h (180 mph). It has a total power of 1114 hp and 1600 Nm of maximum torque. The car underwent extensive visual modifications, losing the characteristic rear wheel cover, and gaining an unpainted, black carbon fiber body enriched with copper inserts. The cost of Hispano Suiza Carmen Boulogne is US $ 1.9 million.
15) Deus Vayanne
The Deus Vayanne is an electric hyper/sports car produced by the Austrian car manufacturer DEUS Automobiles.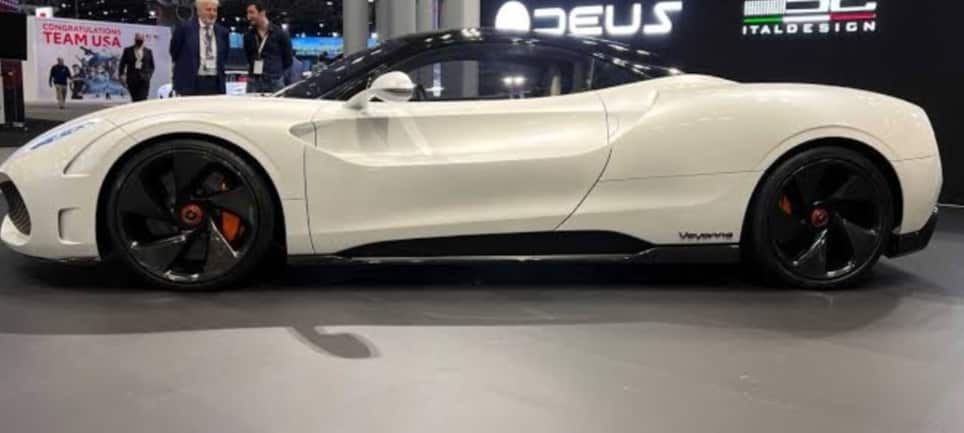 The Austria-based company, together with its technical partners Italdesign Giugiaro and Williams Advanced Engineering, claims the Vayanne will be able to hit 100 kmh (62 mph) in under 1.99 seconds and will achieve a top speed of over 400 kmh (248 mph). Deus Vayanne's production will be limited to 99 units. In April 2022, the Deus Vayanne was presented at the New York International Auto Show. It was developed in collaboration with Italdesign. The cost of Deus Vayanne is approx US $ 2.0 Million.