Who is Aditya Vikram Birla? Aditya Vikram Birla was born on 14th November he was an industrialist. His family was one of the top business families in India. Birla family business was into textiles, petrochemicals, and telecommunication, he was India's first Industrialist to expand to abroad his plants were in Southeast Asia Philippines, and also in Egypt.
Aditya Vikram Birla's
net worth
was £250 million, in 1995. He left the world at 51. After that his son, Kumar Mangalam Birla took charge of his group of companies.
Aditya Vikram Birla
bio in short.
Nationality
Indian.
Date of Birth

14 Nov. 1943.
(Death 1 Oct. 1995)
Caste
Hinduism.
Father

Mother

Wife

Son

Daughter
Basant Kumar Birla.

Sarla Birla.

Rajshree Birla.

Kumar Mangalam Birla.

Vasavadatta Bajaj.

Education
Bachelor of Science.
Net worth
£250 million( in 1995)
Early life And Education of Aditya Vikram Birla.
Aditya Vikram Birla was born on 14 November 1943 in Calcutta in the industrialist family. Aditya's parents were Basant Kumar and Sarala Birla.
His grandfather was Ghanshyam Das Birla who was in contact with Mahatma Gandhi
They built his fortune as the manufacturer of the Ambassador car.
He studied in St Xaviers College, Calcutta(Kolkata)
At the Massachusetts Institute of Technology, he earned a degree in chemical engineering.
After receiving the degree he married Rajashri and had a daughter vasavadatta and son Kumar Mangalam.
Now Kumar Mangalam is the head of the Aditya Birla Group, he received his Sanskrit education in Kolkata From the late Sanskrit scholar Shri Durga Prasad Shastri.
Starting Point of Aditya Vikram Birla Carrer
In the year 1965, he came to India he then focused on textiles his eastern spinning mill was in Calcutta (Kolkata).
That achieved great success in less time after achieving the success he went to take in charge of the corporation expanded into the oil sector.
Birla setup Indo – Thai synthetics Company Ltd in the year 1969 this Company was the group's first overseas
Company.
To manufacture spun yarn he formed P.T Elegant Textiles in the year 1973 In Indonesia this was the group's first venture.
In Thailand, Thai Rayon the Group's viscose Rayon Staple Fibre business was started in 1974.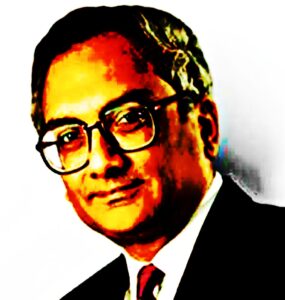 In 1975, the Indo Phil Group to join the venture commenced production of spun yarn.
 Pan Century Edible Oils, in 1977, which is in Malaysia was started.
That going to become the world's largest single-location Palm Oil refinery.
Thai Carbon Black was incorporated in Thailand in the year 1978
The group became the first producer of Viscose Staple Fibre in Indonesia was formed in the year 1982 "PT INDO BHARAT RAYON".
The company became the largest producer of viscose staple fiber and refiner of palm oil and put the name of the Birla group on the world map.
The company also get success in Hindustan Gas and rescued Indo-Gulf Fertilisers and Chemicals Ltd.
Charity of Aditya Birla Foundation.
During the recent pandemic, the Aditya Birla Group Donated 500 Crore to the PM-Cares Fund.
They also included a plan of setting up the 100 beds at the seven hills hospital in Mumbai with the partnership of
Brihan Mumbai municipal corporation.
The Group also set up 200 beds across various locations such as Solapur, Pune, Ujjain, Hazaribagh,
Rayagada.
They going to supply one million N95 masks and 2,80,000 personal protective
Also, more than 45,000  children studying in the Birla schools get a free education.
They also contribute to various things Like social as well as economic development
The Aditya Birla group is also helping for rural development lots of initiative works are being done by this group such as 7000 works that have been done in villages.
Also in this pandemic, they have treated lots of people and helped them to cure.
The foundation is running 5000 medical camps and 20 hospital
For 450,000 school children, they provided solar lamps.
In 268 schools around 63,000 children.
Gets the Midday Meals.
Aditya Birla Group is also helping to train people.
They are always ready to help no matter whats the situation for the betterment of the people.
Honors And Awards.
 He was awarded as an outstanding young person in 1978 by Bombay metropolitan Jaycees.
Outstanding citizen award by North Bombay Jaycees.
Man of the year award of commerce and industry by Chamber Amravathi in the year 1985.
International award of trade and industry in the year, 1986.
Business Leadership award by madras
Management association in the year 1990.
Businessman of the year award in,1990.
The nation Bhushan award by the FIE foundation.
For contributions to the industry, he was awarded by the Rotary Club of Calcutta (Kolkata) Platinum Jubilee Rotary Award, in the year 1994.
In January 1995, the European Excellence Awards by Rotary International.
Life Time Achievement Award in January 1996 by all India Association of Industries.
All India Management Association awarded him for Outstanding contribution, to the growth of the Indian cement industry.
Rotary Foundation Award by Paul Harris Fellow by the Rotary Foundation.
Late Aditya Birla.
He was having prostate cancer in 1993,
at the Johns Hopkins Hospital in Baltimore.
he was under the treatment for many months, but fighting with prostate cancer he left this world on 1 October 1995.
Former Indian PM Manmohan Singh used to say, that"Mr. Birla" was among the brightest and best citizens of India.
Read More :