Dilip Shanghvi was born in Amreli, Gujrat state, India on 1 Oct. 1955. He is the founder of Sun Pharma. Dilip launched his company after graduating with a bachelor's degree in commerce from the University of the Calcutta. Dilip Shanghvi's his Mother's name is Kumud Shanghvi and Father's name is Shantilal Shanghvi. His wife is Vibha D Shanghvi, they have a son Aalok and a daughter Vidhi.
Dilip Shanghvi
bio in short.
Full Name
Dilip Shantilal Shanghvi.
Nationality
Indian.
Date of Birth
Age
1 October 1955.
68 (as on 2023)
Caste
Gujarati
Father

Mother

Wife

Son

Daughter
Shantilal.N.Shanghvi.

Kumud.S.Shanghvi.

Vibha D Shanghvi.

Aalok Shanghvi.

Vidhi Shanghvi.
Education
Bachelor of Commerce Degree.
Net worth
Approx US 13.8 Billion ( as on 2023)
The Early life of Dilip Shanghvi
Dilip Shanghvi was born in a small town Amreli in Gujrat in a Jain family.
 In the Burrabazar locality of Calcutta, Dilip spent his childhood and college life, with his parents.
He completed his school from J.J Ajmera High School and College from Bhawani Education Society College.
Dilip Shanghvi Net Worth
Dilip Shanghvi net worth is Approx US 13.8 Billion.(as on 2020)
Career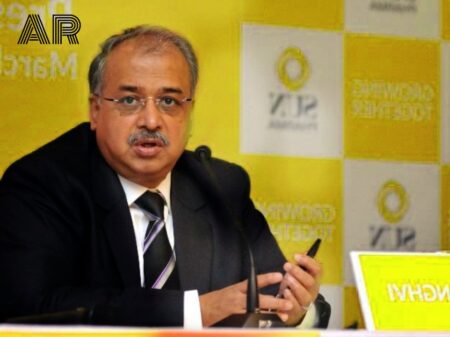 Dilip uses to help his father in the wholesale generic drugs business, instead of selling other Products, he thought of manufacturing his own generic drugs.
In the year  1982, he started Sun Pharmaceutical at Vapi, by borrowing his friend's equipment and Rs 10000 from his father.
Sun acquired Caraco pharma American Company in 1997.
In 2007 they also acquired Israel's Taro Pharma.
Later in 2012 shanghvi chose Israel Makov who is the CEO of Teva Pharmaceuticals as his successor and he stepped down as CEO and Chairman.
Sun Pharma became the largest drug company in India and the 5th largest in the world.
He became a member of the central board of Reserve Bank of India in 2018.
Charity
To exterminate the disease such as, Diarrhoea and Malaria he took the initiative.
Dilip Shanghvi donated 25 crores in this pandemic, Sun Pharma donated hand sensitizers, masks as well as food to needy ones, they teach how to take precautions to fight from this pandemic.
Sun Pharma also donated Hydroxychloroquine to America.
Dilip Shanghvi also donates money to various Organizations and NGOs.
Achievements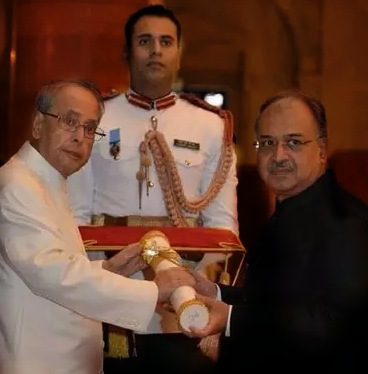 In  2005, he was awarded as the Entrepreneur of the year.
Dilip Shanghvi is known as the first generation entrepreneur of the year.
Won Pharmaceutical Companies IMC Juran Quality Medal in 2007.
Sun Pharma receives a Business leadership Award by NDTV Profit in 2008.
Business Standard awarded Dilip as CEO of the year.
Entrepreneur of the year Award by Economic Times in 2008.
Sun Pharma receives Rolta Corporate Award Pharmaceuticals by Dun and Bradstreet in 2009.
n 2010, Entrepreneur of the Year Award by Ernst & Young.
Sun Pharma receives  Business Leadership of the year award by NDTV Profit in 2010.
Dilip Shanghvi is known as the World Entrepreneur of the Year by Ernst & Young in 2011.
The business of the Year Award by Business India in 2011.
Sun Pharma received an excellence award in 2011 by Frost & Sullivan India Health Care.
CNN-IBN awarded Dilip as Indian of the year in Business in 2011.
Awards 2012-2020
Sun Pharma is named as Most Outstanding Company of the year by CNBC in 2012.
The Company, Sun Pharma was also listed among The Worlds 100 Most Innovative Companies.
In Asia's Fab 50 Companies, Sun Pharma was listed.
Business Leadership of the year Pharmaceutical Award.
Company of the year award by the Economic Times in 2013.
He got Entrepreneur of the year award in 2014.
Sun Pharma received the Cardiovascular Pharmaceutical Company of the Year Award in 2014.
Excellence in CSR award and India Pharma Research and Development Award in the year 2015.
Padma Shri and Community Care Award in the year 2016.
Entrepreneur of the year Award by All India Management Association in 2017.
Lifetime Outstanding Achievement Award in and out Standing Contribution in CSR and Best CSR Practice in 2018.
Car Collection
Rolls Royce Ghost, Worth Rs 6 Crore.
Bentley Mulsanne, Worth Rs 5 Crore.
Audi A8,Worth Rs 1.5Crore.
Mercedes Benz GL Class, Worth Rs 1 Crore.
BMW X5, Worth Rs 1 Crore.
Dilip Shanghvi's Daughter wedding
The Pharma tycoon Dilip Shanghvi's Daughter "Vidhi" wedding was one of the best wedding lots of high profile guest
Were present at the wedding ceremony.
Read More: